Looking for a reliable, affordable and scalable Call Center or
Data processing partner to grow with your business ?
At Liscom Solutions and Services, we continually strive to enhance the value to our clients and the end-customers we share through operational excellence, technology innovation, and global skill set sourcing. Liscom provides greater end-customer satisfaction and incremental client revenue at a reduced cost. Our service model makes customer satisfaction more affordable by aligning the right resources and technology.
The practice of outsourcing certain repetitive, non-core processes to specialists who have economies-of-scale advantages is the choice of professional managements. Companies and Managements have been trying to identify professional centers to take full advantage of overseas labor markets to achieve dramatic cost savings to the tune of up to 65%.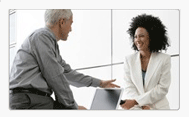 Liscom Solutions and Services Pvt Ltd is a premier Voice and Non Voice Service Provider located at Kochi, in the State of Kerala in India, most popularly known as the Queen of Arabian Sea. We are one of the most Technically Advanced and Professionally Managed Service Provider in Kerala. Liscom is a young brand from XL Group of companies aimed at providing reliable and dependable IT enabled services at affordable rates. Our parent company XL has been in operation since 1974.
Liscom has a modern management perspective of doing services and looks upon IT has the best tool for process efficiency improvement. The in house EDP works continuously on developing IT enabled solutions for improving resource utilisation and efficiency improvement techniques. Such emphasis on resource utilisation and skill improvement results in greater efficiency, reliability and reduced costing for the principle company.
Our expertise lies in outbound-inbound client generation, customer service, business and data processing, technical support and outbound processes across verticals like Timeshare Vacation Ownership Industry and Travel clubs, Retail, Telecom, IT and Utilities services to companies...